Plan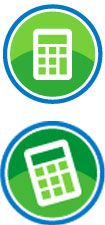 Planning with Building Solutions, LLC goes far beyond the expected. As far as we can tell, no company does it like we do.
Pre-plan
We bring a complete approach to your project that often begins with the site selection and ends after occupancy. Our planning process for our clients allows you to take maximum advantage of any and all sources of potential funding and rebates that may be available from federal, state and local sources. We are Maine-based and we know the territory, allowing us to help guide you to success within the State of Maine. From Efficiency Maine rebates for energy conservation to workforce incentives, we help analyze opportunities, write proposals, manage applications and secure final results.
Not every firm does that. In fact, no other firm does this.
Plan
Building Solutions brings your project an integrated team of real estate and development professionals, architects, engineers, EPA experts, federal, state and local liaisons, draftsmen, materials acquisition professionals, construction coordination team and environmental specialists.